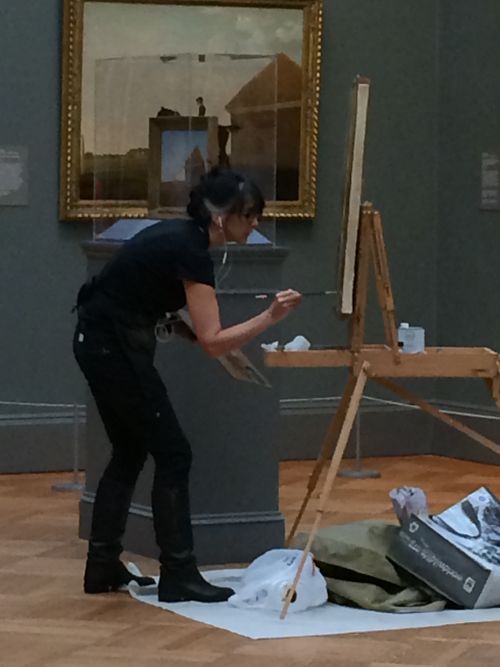 About
Mary Bridgman was born in Waterville, Maine and earned degrees from Connecticut College and the Parsons School of Design in New York City. She continued her studies at The Art Students League, The New York Academy of Art, and The School of Visual Arts.
Bridgman's work draws upon a broad range of cultural influences from Renaissance Paintings to Modern approaches to traditional subject matter employing painting, drawing and photography.
Her work has been included in exhibitions in New York City, The Hudson Valley, Kentucky, Virginia, Colorado, and Florida, including The Museum at the Fashion Institute of Technology, The International Museum of the Horse, where she a recipient of the Museum Director's Award, The Centennial Exhibition of The Masters Foxhounds of America, as well as, HOAST Harlem and the Harlem Art Walking Tour.
In addition to Painting, Bridgman is a freelance Fashion Designer(Womenswear), Fashion Illustrator, and is on the faculty at the Fashion Institute of Technology, and former faculty member at Parsons the New School for Design.
Bridgman is living and painting in Harlem and Upstate New York.